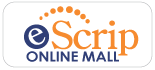 Upcoming Events
Monday-Monday, April 14-21
Spring Break
No school

Wednesday, April 23
California Pizza Kitchen
1190 Roseville Parkway
Any time of the day

Sunday, April 27
Run 4 Roseville
Maidu Park, 1550 Maidu Dr.
8:30-10:30am

Monday, April 28
PLC Minimum Day
School Dismissal 1:40pm

Thursday, May 8
PTC Meeting
School Library, 6:30-7:30pm


Dinner Out: California Pizza Kitchen

Bring in this flyer to California Pizza Kitchen on all day Wednesday, April 23, at 1190 Roseville Pkwy and they will donate 20% of your total bill to Blue Oaks! This includes dine in, take out, catering and all beverages.
Run 4 Roseville

Run 4 Roseville is a premiere fundraising opportunity for the Roseville City School District Foundation, whose mission is to provide the means to enhance, expand, and enrich the education of Roseville children. Funds raised are made available to each and every classroom in the Roseville City School District for needs such as enhanced technology, visual and performing arts and other enrichment programs. Run 4 Roseville this year will be on Sunday, April 27th. Details and registration are at Run4Roseville.com .
PTC Meeting: Thursday, May 8th

Please join us in the school library on Thursday, May 8th, from 6:30-7:30 p.m. Keep informed about what is happening at Blue Oaks and help make decisions that help our school. Everyone is welcome to attend! Childcare is provided for potty-trained children ages 3 and older. Hope to see you there!

Minutes from the past PTC meetings are available on the PTC Info page.
Join Blue Oaks PTC via PayPal !
Become a part of our wonderful Blue Oaks Parent Teacher Club. Have a voice in the activities and events that take place at our school during the year, and enjoy some discounts at local businesses including the Roseville Sports Center. To become a PTC member, make your tax-deductible donation (minimum $10) either using the membership form (submit to school office), or through PayPal by clicking on the "donate" button below (remember to put names of your student(s) / teacher(s) in the special instructions):


In addition to PTC membership, you may like to participate in the No Hassle Fundraising Program - make a one-time donation and "buy out" all fundraisers for the whole school year. It is again tax-deductible. See the No Hassle Fundraising donation form for detail and submit your donation with it.