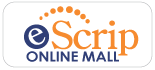 Upcoming Events
Monday, November 18
PLC Minimum Day
School Dismissal @ 1:40pm

Mon-Fri, November 18-22
Parent-Teacher Conferences

Tuesday, November 19
Dinner Out
Skipolini's
6600 Lone Tree Blvd

Mon-Fri, November 25-29
Thanksgiving Week, no school

Wednesday, December 11
Skate Night
6:00-8:00pm


PTC Meeting on Thursday, Jan.9th

Please join us in the school library on Thursday, January 9th, from 6:30-7:30 p.m. Keep informed about what is happening at Blue Oaks and help make decisions that help our school. Everyone is welcome to attend! Childcare is provided for potty-trained children ages 3 and older. Hope to see you there!

Minutes from the past PTC meetings are available on the PTC Info page.
Join Blue Oaks PTC via PayPal !
Become a part of our wonderful Blue Oaks Parent Teacher Club. Have a voice in the activities and events that take place at our school during the year, and enjoy some discounts at local businesses including the Roseville Sports Center. To become a PTC member, make your tax-deductible donation (minimum $10) either using the membership form (submit to school office), or through PayPal by clicking on the "donate" button below (remember to put names of your student(s) / teacher(s) in the special instructions):


In addition to PTC membership, you may like to participate in the No Hassle Fundraising Program - make a one-time donation and "buy out" all fundraisers for the whole school year. It is again tax-deductible. See the No Hassle Fundraising donation form for detail and submit your donation with it.